What is a College Pathway?
ASU Prep Digital students work with their success coach to design a personalized pathway through high school, into college and on to a career. This accelerated track gives students the chance to take university courses and earn credits in their major while still in high school, saving them both time and money when they get to college.
Top Reasons Students Follow ASU Pathways
Save time and cost to degree when you start a pathway and earn college credits in high school.
Challenge yourself by taking advanced credit courses that provide extra points toward your GPA.
Explore your interests by testing the waters in college majors and careers.
How to Create a College Pathway
Creating a personalized college and career pathway is simple. Your Learning Success Coach (LSC) will walk you through all the steps.
Meet with your LSC to discuss the options.
Take the Me3 Quiz to help choose a major.
Review the ASU Major Maps for your choices.
Create a plan with your LSC and register for courses.
Get help along the way, anytime you need it.
Why It's Better than AP or IB
Students who follow an ASU college pathway are earning real university credit toward their majors while in high school. Unlike AP, there is no extra test required to receive credit. And unlike many dual enrollment programs tied to community colleges, the credits are transferable to most colleges and universities in the world.
Real ASU Prep Digital Student Pathways
Paul
Earned 65 College Credits While in High School
"Thanks to the concurrent courses at ASU Prep Digital, I will be able to start my Computer Systems Engineering (Cybersecurity) degree at ASU as a college senior, saving me nearly 4 years and over $50,000 in tuition fees. I gained advanced knowledge and skills that put me on a fast track to achieving my academic and career goals, including securing a prestigious internship this summer. ASU Prep Digital provided me with an exceptional academic experience, and I highly recommend it to anyone looking to accelerate their academic and professional goals."
Abigail
Earned 54 College Credits While in High School
Abigail has excelled as an ASU Prep Digital student and has taken full advantage of the opportunity to take concurrent and ULC courses. As an ESA student, she has been able to take at a minimum 9 college credits per semester since Fall, 2021. She meticulously chose courses that satisfied her high school graduation requirements while pursuing courses of interest in the criminology/criminal justice path. She was accepted to ASU Watts College of Public Service & Community Solutions as an ASU Online student.
Cameron
Earned 62 College Credits While in High School
"ASU Prep Digital is the best opportunity for college bound high school students to get as much – even all – of the US General Education Requirements out of the way BEFORE they get to college, thus enabling them to spend 4 or 5 years of uninterrupted university studies focusing strictly on the discipline of their choice. If US high school graduates are to be considered equivalent to their European and Asian counterparts, all General Ed courses should be complete by the time they finish high school."    
Satya
Earned 15 College Credits While in High School
"My Learning Success Coach was amazingly supportive and guided me through the entire process. She made it possible for me to succeed! I am so thankful for the opportunity and the amazing experience of taking these classes. In my women's studies courses, I was really able to build a community and the older students and faculty inspired me to apply to ASU for undergrad. I also just learned so much, and saw my writing skills improve significantly. The experience of taking concurrent classes changed my life; I learned so many different concepts and histories that opened up my world."
Judah
Earned 25 College Credits While in High School
"I had the opportunity to pursue a wide variety of university classes while in high school that satisfied some of the requirements for my college major—Medical Studies. My concurrent enrollment at ASU while at ASU Prep Digital helped me not only complete 9 college-level courses, but also receive guidance and the jump-start I needed to commence my academic journey. The classes offered were both stimulating and challenging."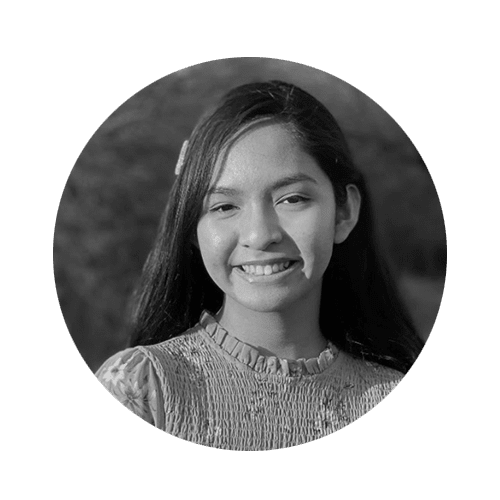 Hariette
Earned 6 College Credits While in High School
"While at ASU Prep Digital I had the opportunity to take several university-level courses and earn credit toward my Accounting degree at ASU. I completed Computer App and Info Tech and Psychology 101 tuition-free because I was a full-time ASU Prep Digital Student."
Kyle
Earned 28 College Credits While in High School
"Thanks to the concurrent courses I was able to take while at ASU Prep Digital, I will be starting my Mechanical Engineering degree path at ASU as a sophomore. I'm hoping to earn my Bachelor of Science in Engineering in 3 years and pursue a Masters in Autonomous Robotic Systems."
Kyle earned the STEM Recognition of Achievement from the Ira A. Fulton Schools of Engineering
Are you ready for a college pathway? 
Enroll as an ASU Prep Digital student and your Learning Success Coach will help you plan a personalized pathway. You can start to explore majors and careers by taking the Me3 Quiz or visiting the list of ASU majors.