Leadership
Digital Principals
Nicole Garvey
High School Assistant Principal
Jessica Stoelting
Middle School Assistant Principal
Kristin has been an educator for 24 years. She spent 22 of those years in traditional, in-person settings in Washington, DC before transitioning to e-learning at ASU Prep Digital. Kristin has taught multiple grades from second through high school math, spending several years as a middle and high school math teacher and math department chair, before becoming a high school administrator. She earned her bachelor's degree from Saint Peter's University (NJ) and earned her master's in Educational Leadership and Administration from George Washington University (DC). Her passion for education started very early as the child of a retired school administrator. Kristin believes that education is her calling and she is passionate about finding innovative ways to educate the whole child and provide them with the skills they need to be successful in school and in life. Not only is she an avid sports fan, in her spare time, Kristin also enjoys spending time with her son (current ASU student); cooking/baking; or trying new restaurants.
Rachel Maleski
Principal, ASU Prep Global
What do you like most about your position? Working with families! When you're not working, what will we find you doing? Reading, shopping, traveling.
Dr. Toya Abrams has worked in public education in Arizona for over 23 years. Starting as a teacher of a variety of grades and then moving on to a teacher mentor, interventionist, instructional coach, director and then school principal, Dr. Abrams is passionate about leading others to success.

Having also previously taught and created curriculum for multiple colleges and universities, Dr. Abrams notably worked as a Clinical Professor and Site Administrator for ASU's Mary Lou Fulton Teachers College for over eight years. In these roles, Dr. Abrams created and taught courses related to teacher development, subject matter content areas, while also coaching, evaluating and supporting senior year students completing year-long field experience student teaching as part of the iTeachAZ program in various Arizona school districts.

Additionally, Dr. Abrams had the honor of serving in all developmental roles to start-up and open a fully accredited online K-12 school in the state of Arizona. In addition to being the founder and principal of the school, Dr. Abrams simultaneously served as the Director of Curriculum, Instruction and Federal Programs, leading many innovative and exceptional student-centered advocacies in a school district here in Arizona.

Dr. Abrams initially started with ASU Prep Digital as one of the Digital High School Principals and transitioned into the proud Digital Middle School Principal over a year ago.

Dr. Abrams loves to help others learn but is always learning herself! She has earned undergraduate degrees in merchandising and sociology, three master's degrees (elementary education with teacher certification, educational leadership with principal certification and sociology). Additionally, Dr. Abrams spent two years as a second language learner herself pursuing a diploma in Spanish as an exchange student in Cuernavaca, Mexico.

Dr. Abrams completed her doctoral degree in Educational Leadership and Innovation here at ASU, dedicating her action research to a deeper examination of the social sciences in education, focusing specifically on building professional identity through personalized learning experiences with an emphasis on how high-quality educational experiences impact achievement.

Originally from South Louisiana, Dr. Abrams loves to be around happy people and laugh as much as possible. She currently lives in Arizona, in the Carefree Foothills area with her husband, 13-year-old theater-obsessed daughter and LOTS of pets!
Dr. Robert (Bobby) Striebel has worked in the educational community for over a decade and has served in multiple capacities. He has taught both high school and college level Science courses, as well as Career & Technical Education courses. He is experienced teaching and leading programs for both traditional in-person and online instruction. Dr. Striebel has served as a Science Department Chair, CTE Lead and most recently as a high school administrator. He has a passion for the application of technology to improve educational attainment and overall student experience. Fun fact: Prior to entering the field of education, Dr. Striebel worked for 11 years in law enforcement, as a Senior Forensic Chemist. He and his wife, Kimberly, our blessed with four adult daughters and one grandchild.
Dr. Sage Sirotkin has spent almost 30 years in the field of education. Since her first experience with online teaching in 2004, Dr. Sirotkin has been focused on creating and supporting blended and digital learning models that promote high engagement in a participatory culture and collaboration across physical boundaries. Student-centered, innovative education is her passion! Dr. Sirotkin has a Ph.D. in Education with a concentration in Learning, Instruction, and Innovation, an M.Ed. in Literacy, a dual B.A. in English and Social Studies, and a certificate in Global Development and Innovation. She currently lives in Southwest Florida, where she and her family enjoy spending as much time at the beach as possible.
Allison has been an educator for 14 years with 8 of those years in e-learning. She believes in using an innovative approach for growth and learning and believes in serving students and families with excellence and compassion. She is a champion of children and believes that every year should be every student's BEST year ever! Allison has a master's degree in Educational Leadership and a master's degree in Curriculum and Instruction: Technology for Educators. She also has a bachelor's degree in Elementary Education. In her spare time, you can find Allison spending time with her family either at a dirt bike (Motocross) race with her son, Ryder and husband, Patrick, or a musical performance with her daughter, Gabrielle who plays guitar and enjoys singing and performing. Her favorite book is Bud, Not Buddy and she enjoys cooking and baking.
Senior Leadership
Lisa Edgar
Chief Partnership Officer
Lisa Edgar is passionate about finding creative ways to break into traditional school constructs and find ways to bring personalized learning solutions to schools through partnership and collaboration with ASU. Her background is teaching history and has since lead teams of educators through leveraging technology to personalize learning and blend classrooms. She now leads ASU Prep Digital's partnership team which finds innovative ways to collaborate with schools around the world.
I graduated from the ASU College of Public Programs with a B.A. in print journalism in 1997. Because I wanted to be a political reporter, I was encouraged by my mentor at the Arizona Republic to apply for a legislative internship, which I did. After completing a Research internship at the Arizona House of Representatives, I chose to stay and work in the public policy space and eventually spent the next 25 years researching, developing, and advocating for public policies-primarily in K-12 education.

I have worked for a Superintendent of Public Instruction, a Governor, and ran a consulting business for 15 years. The bulk of my consulting was in the area of education innovation and funding.

When I'm not geeking out on education policy, I love to hike, travel, spent time with family, and find new restaurants. I am also known to be a bit obsessed with Sun Devil athletics. I am thrilled to be on the ASU Prep team!
Leah Lommel
Chief Administrative Officer
Leah jokes never left college until now as she started her career in higher as a student worker in 1994 and was a First-Generation college graduate from NAU in 1999. After 12 years working in various roles across the Registrar's office and the Project management office of NAU, Leah joined ASU UTO in 2006 as an Assistant Vice President overseeing all enterprise applications and IT development. She got her master's in administrative leadership from NAU in 2008. She joined ASU EdPlus in 2014 as Chief Operating Officer overseeing ASU online growth from 12,000 to 88,000 students. Finally in 2022 Leah is chasing her dreams of being in K-12 to join ASU Prep. She fundamentally believes education is the single biggest socio-economic game changer and is driven to see as many people as possible receive a high quality education.

Personal things: Leah just sent her son, Isaac to NAU, so now her partner Steve and bonus daught Gabby have all 3 dogs to themselves (dogs are Scrappy, Eden and Gigi) For hobbies Leah looking forward to more free time to read, bake, home projects, crafts, hike and learn this new job.
David is the Chief Technology Officer of ASU Preparatory Academy and ASU Prep Digital. Though new to Education and EdTech, David brings years of experience with him in technology and business on multiple fronts. Most recently David left his position as CTO of Cru, a large worldwide non-profit. Prior to that David owned his own Creative and Development agency working with clients like Microsoft, John Maxwell, Nintendo, the State of California and more. David is passionate about User Experience and marrying end-user needs and goals with business objectives and strategy. He doesn't do life alone! He's married with 3 kiddos and currently resides in Orlando Florida. In his free time, he's out and about trying delicious food, DIYing his house and playing music at church.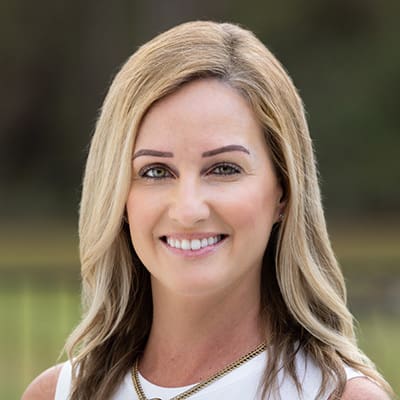 Amy McGrath
ASU Vice President of Educational Outreach | Managing Director of ASU Prep
Amy has been exploring education innovation and personalized learning for more than ten years with her efforts in school design, marketing strategy and educational policy. She is dedicated to educational reform and instructional choice for all students. She is also a fan of all things soccer and chasing her children and chickens around her yard.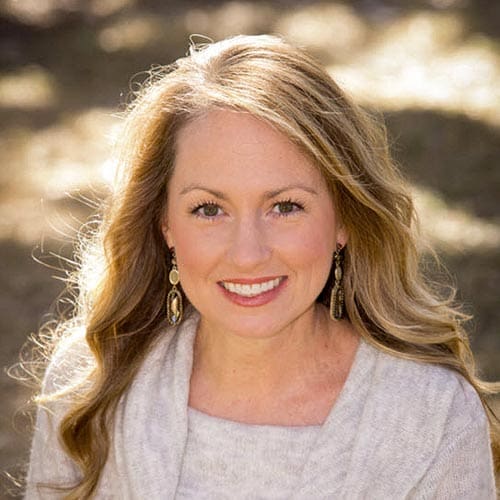 Jill Rogier loves that online education gives students the opportunity to learn how they learn best, and at their own pace. As an experienced leader and educator in online learning, Jill brings passion for our vision and love for our students.  In her spare time, Jill is an avid globe-trotter having traveled to 10 countries including her two favorite trips of all time, China and Italy.
Betsy has worked with ASU's K-12 charter network since 2012. Her leadership focused on a turnaround school in downtown Phoenix and a nationally recognized K-8 STEM academy. In 2016, she helped launch the first blended learning program in the network. Now serving as Executive Director of Special Projects, Betsy leads efforts harness university assets to build effective K12 learning models.
Advisors
Michael Horn speaks and writes about the future of education and works with a portfolio of education organizations to improve the life of each and every student. He co-founded the Clayton Christensen Institute for Disruptive Innovation, a non-profit think tank where he is a distinguished fellow; and serves as the Chief Strategy Officer for Entangled Ventures, an education technology studio. When he is not reinventing education, he is trying to keep up with his twin girls.
John Bailey serves as an advisor to entrepreneurs, investors, and government leaders to help them navigate emerging issues presented by globalization and disruptive technologies. He is a Chan Zuckerberg Initiative Fellow, a Walton Family Foundation Fellow, and served as a senior program officer at the Bill and Melinda Gates Foundation. John is on the board of directors for the Data Quality Campaign and previously served as a domestic policy advisor in the White House, Deputy Policy Director to the U.S. Secretary of Commerce, and Director of Educational Technology at the U.S. Department of Education. Though he is a master strategist, his Bernese Mountain Dog, Bentley, runs his house.
John Watson is founder of the Evergreen Education Group, which focuses on digital education research and advising and has been studying the K12 online and blended learning field for 18 years. Evergreen has conducted research for, and advised, school districts, NGOs, foundations, companies, state agencies, and charter school commissions.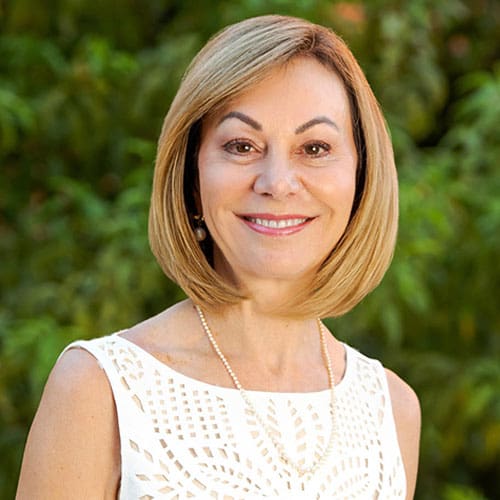 Julie Young
ASU Vice President of Educational Outreach | Senior Advisor for ASU Prep
Julie has been celebrated as an education disruptor for nearly three decades. She was the founding CEO and president of Florida Virtual School, the world's first state-wide virtual school and one of the nation's largest K-12 online education provider. When not leading international school programs, you'll find her at the nearest beach with several golden retrievers.
Academic Leadership
Laura Maloney
Executive Director of Digital Academics
Dr. Laura Maloney envisions a world with no educational boundaries for students of any age. To this end, she has dedicated her career to breaking down barriers for all students in both K-12 and higher education. Dr. Maloney has served in instructional and administrative roles for public education, both in brick-and-mortar and virtual settings for grades 6-12. As a principal, she led initiatives to secure and support partnerships with districts to create blended learning communities and virtual learning labs. Dr. Maloney earned her Ed.D. in Educational Leadership; her doctoral research focused on blended learning. Fun fact: She lives in the Florida Keys with her husband, Tim, and rescued Sharpei, Largo.
May Prince
Executive Director of Student Advisement
May is entering her 13th year in education. She has taught students K-12 in both virtual and brick-and-mortar settings. In her current role, she leverages her background in counseling and online education to ensure that every student receives care and support in the digital learning community. She is always looking for ways to innovate and create meaningful experiences for students, whether that's through senior events or talent shows. May loves thrifting, cooking/baking, obsessing over her fiddle leaf fig, and being an aunt to her 7 nieces and nephews. She currently resides in Chicago, IL with her husband.
Michael Kasper
Executive Director of Digital Academics
Mike has been at the forefront of online education in Arizona for nearly fifteen years, having served as an administrator and teacher within curriculum, instruction, and assessment roles. He is dedicated to strategy and implementation of non-traditional models of education so that all learners can thrive. In his spare time, Mike can be found volunteering within the ASU Community and spending time with his family.